Contributed by dwc on from the less is more dept.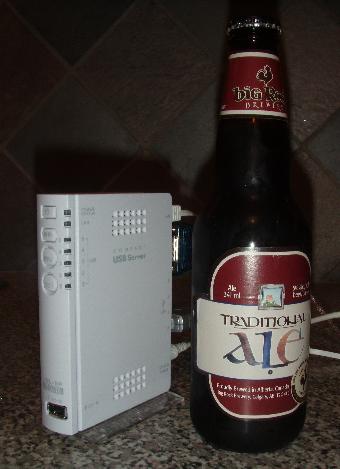 After a lot of good work by Dale Rahn (drahn@), Miod Vallat (miod@), Michael Shalayeff (mickey@), Theo de Raadt (deraadt@) and others, the new landisk platform for USL-5P and related machines is now stable enough to be official. This platform uses the Hitachi SuperH-4 processor (SH7751R), a 32-bit RISC chip popular for high performance embedded applications. Some other I-O Data models using ARM-based processors are supported under the armish platform.
Supported hardware includes the onboard re(4) 100Mbit ethernet, CF socket as wd(4), IDE drive as pciide(4), and USB as ehci(4) and ohci(4), and a 9600 baud serial console with some special cabling.
Support for high capacity disks and many USB devices makes this a nice complement to other supported platforms, and opens up new possibilities where you want a small, low-power appliance. It also opens the door for other SuperH based devices. Though reliable now, this port is still in active development so expect to see more support coming up.
---
Comments

Comments

By Anonymous Coward (24.37.236.100) on

Comments

By theomen (68.227.166.222) on

Comments

By ea1x (81.56.211.110) on

By Anonymous Coward (83.5.213.177) on

Comments

Comments

By ea1x (81.56.211.110) on

Comments

Comments

Comments

By sthen (85.158.44.146) on

By Anonymous Coward (70.179.123.124) on

Comments

By sthen (85.158.44.146) on

Comments

By anonymoustroll (203.160.31.227) anonymoustroll@gmail.com on

Comments

By sthen (85.158.44.146) on

Comments

By Steve Shockley (66.28.244.19) on

Comments

By sthen (85.158.44.148) on

By Anonymous Coward (83.5.213.177) on

By anonymoustroll (203.160.31.227) anonymoustroll@gmail.com on

By openwookie (openwookie) openwookie@gmail.com on

By Motley Fool (MotleyFool) motleyfool@dieselrepower.org on

By Anonymous Coward (83.5.225.133) on

Comments

By anonymoustroll (203.160.31.227) anonymoustroll@gmail.com on